Ed Gazendam, P.Eng., Ph.D., is the Founder, President and Sr. Geomorphologist of Water's Edge with over 25 years of professional experience. Ed holds Bachelor, Master, and Doctorate degrees from the University of Guelph. In addition, Ed also has specialized training in natural channel design, sediment transport and open channel hydraulics from UC Berkeley and Johns Hopkins Universities. Extensive training and experience have allowed Ed to complete a wide variety of river projects ranging from environmental assessments to riverbank stabilization designs, both locally and internationally. Ed is a member of the provincial Natural Channels Initiative Committee and co-author of the provincial policy document entitled "Adaptive Management of Stream Corridors in Ontario". He is also a Director with the Canadian Water Resources Association – Ontario Branch, registered with the Professional Engineers of Ontario and a member of the Canadian Society of Civil Engineers (Hydraulics). Ed enjoys travelling and fly-fishing (for which there is never enough time available).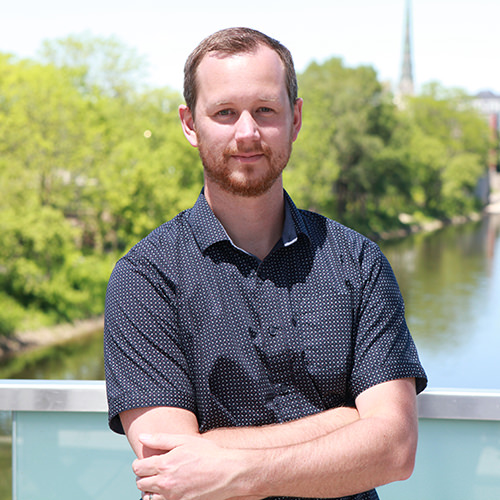 Nik Gazendam, C.Tech., CAN-CISEC is the Senior Fluvial Geomorphic Technician at Water's Edge with over 11 years of direct experience in data collection, analysis, design, implementation, and monitoring of channel related projects. Nik has a diploma in Ecosystem Management from Fleming College, and since graduating he has also completed various specialized training courses and workshops that have increased his knowledge base.
His area of expertise includes fluvial geomorphic assessments, design, meander beltwidth assessments, floodline studies, CAD, and surveying. In addition, Nik is typically the project construction inspector for Water's Edge channel construction projects.
With his project involvement and experience Nik has developed good relationships with many agency and company staff members, which aids in the communication, timing, and completion of jobs.
Nik loves spending time with his family, playing sports, being outdoors, and cheering on his favourite sports teams.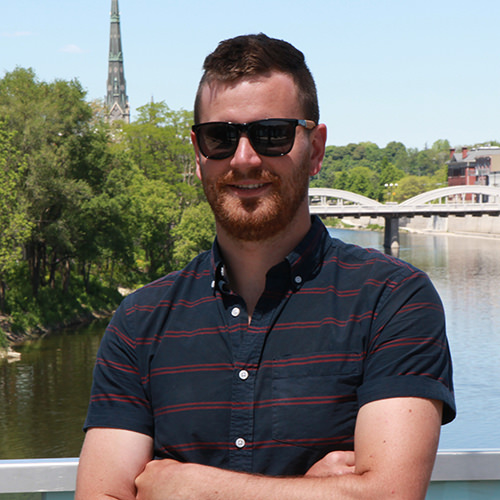 Eric Gazendam is a Senior Technician at Water's Edge. Eric has over 5 years of experience in surveying and CAD work. He is also working on completing a diploma in Civil/Environmental Engineering Technology at Conestoga College and has completed various training courses and workshops.
His current areas of expertise include surveying, design, 2D and 3D CAD, data analysis, along with water level and flow data collection. Eric has completed many geomorphic surveys and natural channel design projects, as well as prepared CAD drawings for submission to clients, agencies and contractors.
Eric is in the process of renovating his home while still finding time for adventure with his family.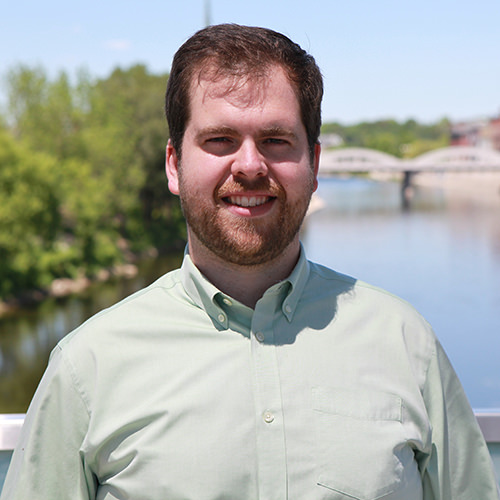 Ryan Good, M.A.Sc., EIT is a Water Resources Specialist at Water's Edge. His bachelor's degree is in Environmental Engineering from the University of Guelph. His Master's degree is in Water Resources Engineering and research focused on fluvial geomorphology and sediment transport in streams.
His current areas of expertise include hydrologic and hydraulic assessments (using HEC-HMS, SWMHYMO and HEC RAS), stormwater management, LID, and monitoring installations with data downloading/processing, GIS, CADD and reporting.
Ryan has a lifelong interest in water which includes sailing and fishing, he also likes to share random facts, and play hockey.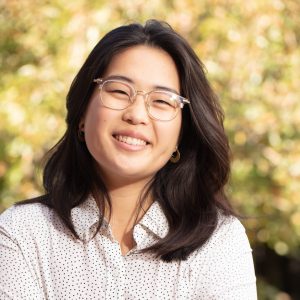 Lucy Lu, M. Sc., G.I.T., is a River Scientist at Water's Edge specializing in fluvial geomorphology and Geographic Information Systems (GIS). She typically completes meander beltwidth analysis, fluvial geomorphic analysis, monitoring, GIS analysis, and reporting. She received her Master of Science (M. Sc.) from McGill University in Physical Geography, specializing in biogeochemistry of wetlands. Her Bachelor of Science (B. Sc.) is from University of Western Ontario where she studied Earth Sciences and Geology. During that time, she has researched geoarchaeology, stable isotopes, and economic geology. She is a Geoscientist in Training, licensed under the Association of Professional Geoscientists in Ontario (APGO). Lucy enjoys painting, being creative, and discussing environmental issues. She enjoys being outdoors on or by the water.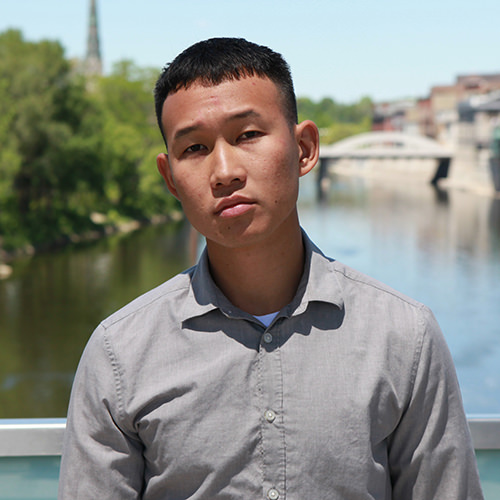 Eh Klay Law  is a graduate from the Civil Engineering Program at Mohawk College and is working on the field crew and as a Civil Technologist at Water's Edge.
His current areas of expertise include Civil 3D, surveying, and data analysis. Eh Klay has assisted in the completion of various geomorphic surveying and channel design projects, as well as prepared CAD drawings for submission to clients, agencies and contractors.
Ehklay enjoys playing soccer year-round and you can find his music on YouTube.